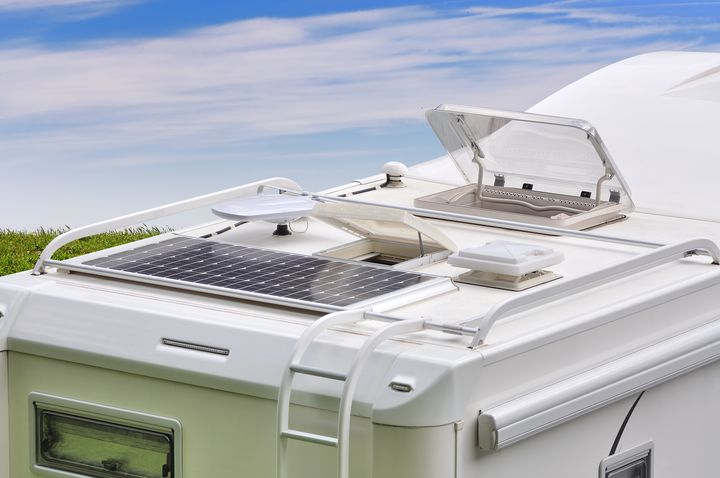 At Brach's Auto Center in Chicago, we know that you take pride and joy in your RV. Your RV provides a piece of home no matter where you are on the road and brings a sense of adventure to every road trip. This is why you only want the best when it comes to RV maintenance and repair, and this is where Brach's Auto Center comes in. Whether you are preparing for a road trip or just coming back from one, bringing your RV into our shop is a good idea to make sure everything is in good condition for your next trip. Brach's Auto Center specializes in auto repair, brake repair, and much more and can get your RV serviced effectively.
What Are Some Common Issues RV Owners Face?
Water lines/water pump issues: Emptying your water tanks when you are not using your RV (which is typical during the winter months) is essential to avoid any water line or water pump issues. If the tank is not emptied, this water may turn to ice and damage your water pump or burst your water lines. If this occurs, however, there's no need to fret! You can give Brach's Auto Center a call at 773-238-0606, and we will be sure to fix this issue for you.
Toilet issues: Because your RV is constantly moving, the toilet inside the RV does not have as long a lifespan as the stationary toilets in your home. Some common issues with RV toilets include water constantly flowing in the toilet bowl or not staying in. If these issues are not addressed as soon as possible, they can lead to problems with your RV's water supply and cause water damage, resulting in a much more expensive repair.
Tire issues: RV owners typically find themselves on rougher terrain during their adventures. Because of this, in addition to the fact that RVs are much heavier than conventional cars, RVs are more prone to flat tires and premature tire wear. This is why bringing your RV to a shop like Brach's Auto Center in Chicago, IL 60643, before you and your family head on your next road trip is important.
Chicago's top source for auto repair - Brach's Auto Center: Your Reliable Shop for RV Repair
Eventually, all vehicles need to be brought in for repairs. Whatever your needs are, you can take your RV to Brach's Auto Center. We have been proudly serving residents of Chicago and the surrounding areas since 1984, and our highly skilled, certified technicians, led by owner Tom Beaulieu, go through extensive automotive repair training. At Brach's Auto Center, our number one goal is customer satisfaction, and we will make sure your vehicle is taken care of with top-notch service efficiently and cost-effectively. 
Reasons You Should Do Business With Us:
Transparency
Honesty
Integrity
We are Experts
Years of Experience
Our technicians are ASE Certified, and our services come with a 24,000/2 warranty. 
If you are in or near Cook County, feel free to give us a call at 773-238-0606 or go online to schedule an appointment at Brach's Auto Center today!