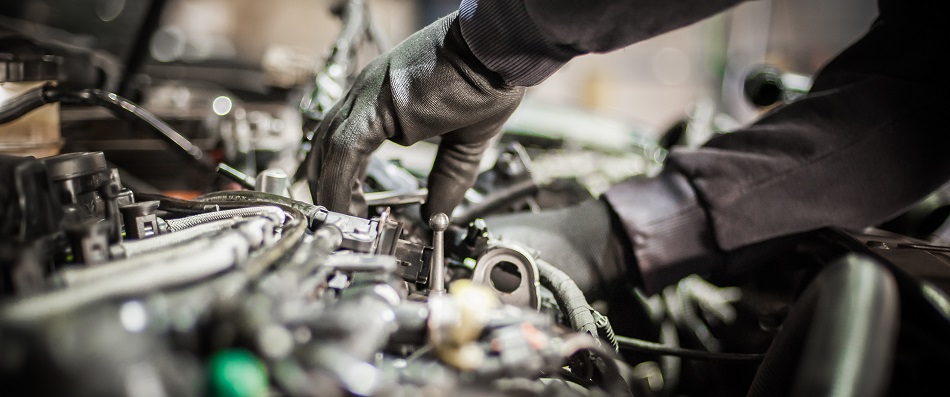 Reliable Catalytic Converter Repair
The catalytic converter is an emissions control device within your vehicle's exhaust system. It converts unhealthy pollutants into less harmful emissions that blow from the exhaust pipe. If your engine loses performance or you hear rattling noises, your catalytic converter might need to be repaired or replaced before you waste gas or breathe hazardous fumes. Only the highest levels of knowledge and experience in catalytic converter repair will do the job correctly. This is what you'll get at Brach's Auto Center in Chicago, IL, where our specialists know how to handle catalytic converters on nearly all makes. Our full-service facility is equipped to perform your catalytic converter repairs and get you back behind the wheel at your best.
Catalytic Converter Repairs by Quality Hands
A complete catalytic converter repair job involves many steps, as it's important to make sure there's no related damage to the muffler or engine. Unfortunately, catalytic converter trouble is often unavoidable. Therefore it's important to know in advance where to turn when you need catalytic converter repair. Here in the Cook County region, you can rely on the Quality hands of our certified technicians at Brach's Auto Center. We've been in business since 1984, delivering long-lasting catalytic converter repairs to drivers not only in Chicago but across IL. Using the most advanced diagnostic equipment, we'll assess the current condition of your catalytic converter and provide accurate results.
Peace of Mind in Catalytic Converter Repair
You can rest easy when you trust your catalytic converter repairs to Brach's Auto Center. Our technicians maintain the skills and expertise to perform any catalytic converter work necessary. Whether your gas mileage is suffering on your BMW, your Chevrolet is slow to accelerate, or your Dodge has lost its normal power, we will address the matter efficiently. Brach's Auto Center always uses OEM and high-quality aftermarket parts and fluids in every catalytic converter repair job. For reliable catalytic converter repairs, visit Brach's Auto Center in Chicago, IL. Call us today or use our convenient online form to book your visit.