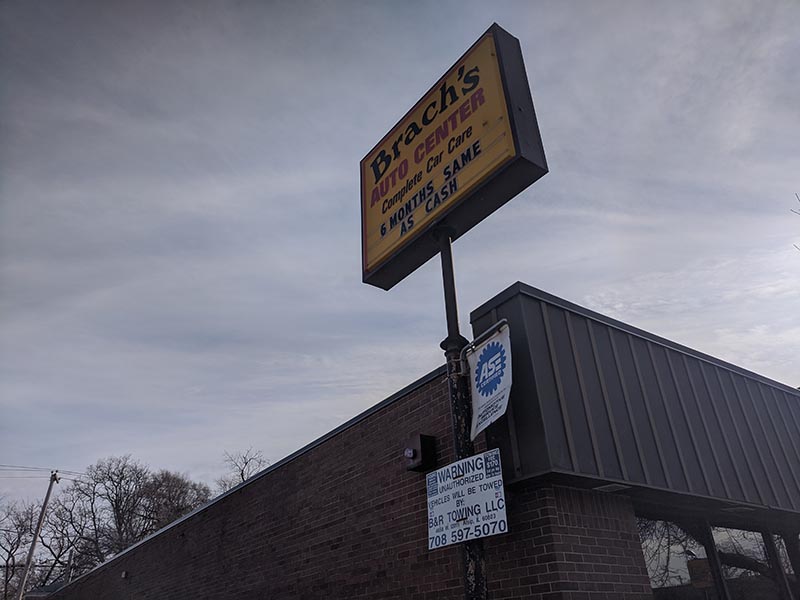 Mount Greenwood, IL
Mount Greenwood is one of Chicago's 77 community areas, located about 14 miles southwest of the Loop. It covers 2.7 square miles of land, housing roughly 19,000 residents, including many Chicago firefighters, police officers and union workers.
German and Dutch farmers settled the area in the mid-19th century. Mount Greenwood held the last farm in Chicago, sold in the mid-1980s to the Chicago Public School system. As a historic stronghold of the South Side Irish, Mount Greenwood today consists of mostly single family residential homes, most of them built between 1940 and 1970. The area actually emcompasses three neighborhoods: Mount Greenwood, Mount Greenwood Heights and Talley's Corner. A large number of cemeteries once gave Mount Greenwood the nickname of "the Seven Holy Tombs."
When it comes to finding quality auto repairs, the shop you need is close to Mount Greenwood. Located near I-57 on S Western Avenue, Brach's Auto Center offers a pleasant environment for Mount Greenwood drivers. Our experienced and capable team has been at work since 1984, with the mission of making sure every vehicle we touch is operating in top shape for miles to come. We look forward to meeting you and earning your trust through our detailed care and meticulous workmanship.